Do you have a fashion page or are a business involved in the fashion industry please send me a link and I will add it to my blog...
I am not sure how many of you bothered to watch the OSCARS and being honest I was not one of them, gone are the days for me when it use to be the event that you just had to watch. But there are still some people that take it very seriously, as someone I know had an OSCARS party and they invited friends to get all dressed up and then come over to their house where they were going to drink champagne, eat pop corn and watch the OSCARS – I don't think so, to me that sounds so sad. I was too embarrassed to ask her how many people actually got dressed and showed up (by the way the dressed up was that you had to wear your OSCAR type outfit, so the full McCoy).
Anyway it was a pleasant surprise to wake up in the morning and find out that Monique (a former stand up comedienne, talk show host and now acclaimed actress), won an OSCAR for her portrayal of Mary in the film PRECIOUS.
I have watched (half of the film - yes I did say half), for some reason I just cannot get my head round it even though everyone says it is a good film, seriously abusive though. But from the half i did watch it seemed to be a very intense film and Monique really pushed the boundaries in her role as Mary. So I believe she deserved the OSAR and it sure is going to look good alongside her Golden Globe award she received earlier also for best supporting actress for the same film.
So we are not doing too badly as this is another OSCAR for a black actor. We are starting to go places – but being honest we were always there but people just refused to give us our props.
It would disgraceful if I did not say congratulations to Kathryn Bigelow for being the first woman to ever win an OSCAR for Best Director, for the film THE HURT LOCKER - Girl Power all the way.. just in case you have not watched it, it is a very good film and by the way I did watch it all the way to the end.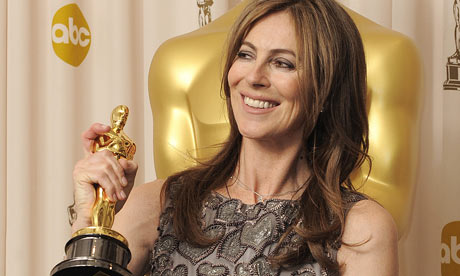 Nigeria's 50th Anniversary????????????
I know you are wondering why I put the question marks after the heading – well how many of you know that the SLEEPING Giant of Africa - (Nigeria is so asleep that we are actually in a permanent state of comatose) , Nigeria is celebrating its 50th year of independence (this year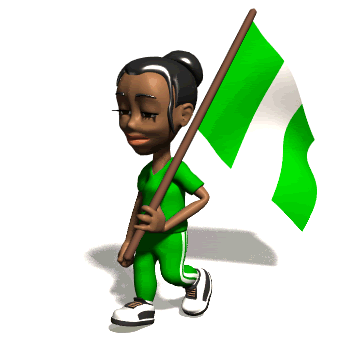 2010 on October 1st) – EXACTLY, not that many of you knew, even a number of Nigerians are not really that aware of the fact.
I have to give credit to my Ghanaian brothers and sisters as they were on point when it was there 50th anniversary 3 years ago. A whole year in advance they were publicising it, partying and doing events – the whole world knew about it.
Nigeria and Nigerians wake up and start to let the world know that it is our 50th, if nothing else it is could be a great PR exercise and we sure do need it. This last minute dot com thing really is not cool!
And before any of my lovely critics start emailing me to say what are you doing (as in I sola or Mahogany), I can say that Mahogany Productions has been working with the government of Nigeria and with other leading individuals and companies (around the world) to put on some spectacular events throughout the year, but due to confidentiality clauses I cannot discuss them openly - YET.
I have been told that my blogs are too long so this is a short one – so there is no news in brief – that will teach you. I am joking...
This is a public apology for messing up, I am sorry it was a genuine error. Stop being nosey, Afua knows what I am talking about – I AM SORRY!!!
Apology aside, go and buy your copy of the magazine, there is a great feature by Afua on TMC , the designers that provided us clothes and the winners – you did us proud gal (i am referring to Afua).
For just reading my blog you deserve a free pair of tickets, just for the torture I have put you through.
So if you EMAIL me your name and address (please put MBFS blog tickets in the subject header), I will put a pair of complimentary tickets in the post to you. If you feel you would like to support a struggling company and contribute to my next council tax bill, please feel free to buy a ticket. We are so nice that if you buy them in advance you can get two for the price of one if bought (we know how you love freeness) or £10 per person on the door.
I will be on Ben TV tomorrow (12 March @ 10 am) on Sky Channel 184, talking to Pam Joseph
I was privileged to be invited to appear on the award winning Rhoda Wilson Show, this will be shown later in the year.
The TV presenter Crystal Rose will be holding a competition FOR MEN, to find the next diamond in the ruff and I will be a judge at the heat on Saturday 13th March. Hey guys there is a cash prize of £1000 so it is worth thinking about entering
This will be taking place on the 13 & 14 March @ the Hilton Hotel, Edgware road and Vicky (TMC 08) & Paula (TMC 09), have been invited to be special guests at the event and will also be appearing on stage to do some presenting. TMC will continue to push the boundaries and get more and more models of colour into mainstream modelling and fashion related work. If I get any pictures I will post them on Facebook and a few in my next blog.
Are you brave enough to invite me to your event so that I can review it? If yes, drop me an invite and if I am free I will attend. Than in my next blog I will do an honest review of the event and may even feature you on our Fashions Finest site. I will say it as it is, so if things go bad be prepared to get a bad review but if it goes well than I will sing your praises.
PS: cheap people do not invite me as I only do VIP and must be able to bring a guest (even though most times I go solo).
Ghanaian 53rd Independence Anniversary
I attended a good event at the Troxy on Saturday 6 March and once again Ghanaians have been one of the few groups that were and are able to fill the Troxy – Well Done. They had a great line up including the likes of some of the UK's top comediennes, KOJO, RICHARD BLACKWOOD & Eddie KADI, they also had top Ghanaian artists come over from Ghana (I apologise that I cannot name them), but they were good.
I must be honest the event was very good and the support was fantastic and it was just not Ghanaians there.
We have changed our company name from Mahogany Group to Mahogany International with immediate effect.
It has taken me a while to come up with this life changing tag line, many sleepless nights have been had trying to think of this. having finally come up and this is all I could do I really should have slept instead.
MY total readership of 5 (it use to be 2 so I am growing at a rapid rate), will know I always finish my blog with a change the world type article, to try and give valuable life lessons – I know it is not working but I can only try. So I have decided to call it "Moan of the day" and at the end of each blog I I will pick up on a topic and give my views.
So today's one is about holding black people and businesses to an unfair higher standard than everyone else.
How many times have you heard someone you know or you yourself say, "typical it had to be a black person, I don't do things with black people, cos you know how they are" and I could go on and on with examples but I think you get my drift.
Now my point is this - be proud of whom you are and support one another. Why hold us to a higher standard than others, for example and I won't be horrible and name any other shows, but use Mahogany as an example - imagine you come to a Mahogany show and for whatever reason right or wrong (on our part or yours), something goes wrong – instead of speaking to me or someone about it, instead you decide to go round and tell everyone that you had a bad experience at Mahogany and you would never recommend us to anyone again, you bad mouth us everywhere and try and dissuade people from working with us or attending our events – WHY? No one is perfect and as such because you had one bad experience don't be spiteful or is it just envy or jealousy? just asking the question, please don't shoot the messenger.
However when we go to a mainstream shop or event and get treated like S**t , we still go back there the very next day and definitely don't start a boycotting campaign against that company. To make matters even worst that company or person that is being critical may be even worst than the company they are criticising especially when it comes to their own customer service or event that they do.
Be careful of the pot calling the kettle black.
We can only get better if we support each other, give constructive criticism and stop slagging everything black. Recently I heard someone say that they would never use Nigerian suppliers for their wedding (but they are Nigerian), now Caucasians, Asians and Jewish people know matter how they feel about each other, ALWAYS support their own first. So before you throw stones at each other make sure you don't live in a glass house.
Together we can climb mountains.
Be good and take care – tomorrows another day!