Thursday, 15 July 2021 12:37
Give a romantic flair to your makeup look and add all the gentleness of mineral-based cosmetics with Pure Anada and its award-winning 'Dreamy Compact Palette'.
Thursday, 12 November 2020 14:05
Fashions Finest love Bellápierre Cosmetics! They have evolved from being a 100% minerally based cosmetics company, to being one of the hottest products on the market today. Their core values are Purity, Variety, Simplicity, and Quality. They work hard to make things easier for their customers, while still offering the best products available.

Their recent 'Get Started Kits' are no exception, and all we have to do is choose the right shade for our complexion, and there is everything inside the box we need to have flawless, perfect skin with every time. Complete with instructions on how to use the products too!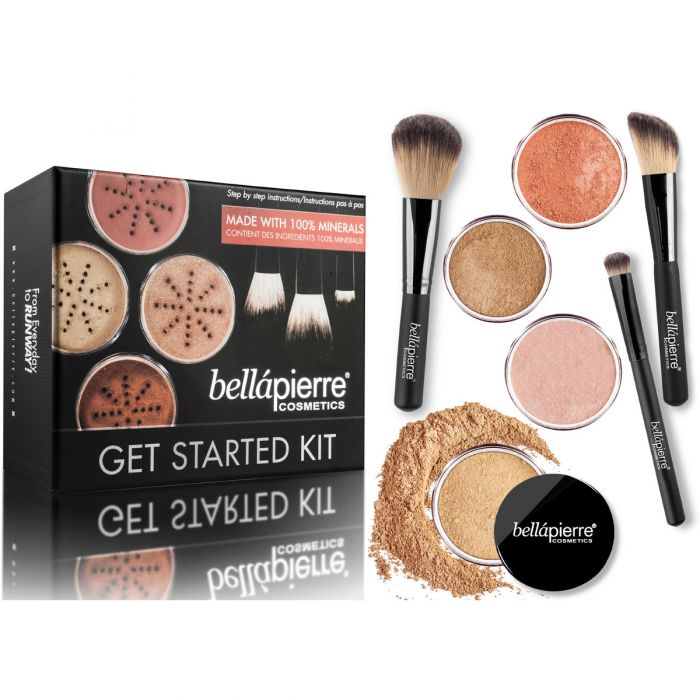 Bellápierre


Bellápierre, the next generation of mineral make up, have created Get Started, the ultimate kit to help women achieve exactly what they want out of mineral make-up. The Get Started Kit is designed to educate women about the advantages of mineral make-up and to give them the confidence to achieve the flawless, natural look they desire with bellápierre. The kit contains all the essential products needed to get started with the bellápierre range, including foundation, blush and bronzer, and all the brushes you will need too.
With Free shipping over £40 at bellapierre.com/uk Fashions Finest loves this fabulous and easy to use foundation pack. No more getting confused about which brushes should be used with each powder, or how much makeup to apply and how - as this one box gives you everything for only £68.00. Grab yours from their website now.